Germany Heidenhain angle encoder RON786
---
http://www.intl-sensor.com Time:2008/7/4 14:07:30 Count : 164 Times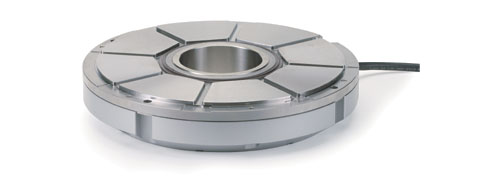 Large-diameter hollow shaft D = 60mm
Measuring step 0.0001 °
System accuracy ± 2 "
Lines 18000/36000
Machinery allowed to speed ≤ 1000 rpm
Incremental signal 1 Vpp
Keywords:
Large-diameter hollow shaft D = 60mm
Measuring step 0.0001 °
System accuracy ± 2 "
Lines 18000/36000
Machinery allowed to speed ≤ 1000 rpm
Incremental signal 1 Vpp
ProductsCompany
HEIDENHAIN CORPORATION is the wholly owned subsidiary of the German company DR. JOHANNES HEIDENHAIN GmbH. HEIDENHAIN CORPORATION is located in Schaumburg, IL 15 minutes northwest of Chicago. Sales, service and all corporate responsibilities for North America are handled out of this location. In addition, training for our distributors and customers is conducted on a continual basis at the Schaumburg office.
Contact
Beijing Bron Science&Technology Commerce Co., Ltd.
Address:Room 512 of oriental Fortune,No.2 yard, North of the Anhua,Chongwen District,Beijing
Zip:100062
Tel:86 010-67114885/67124125/67152280
Fax:86 010-67124125
http://www.intl-sensor.com
E-mail:pcb@intl-sensor.com

INTL-SENSOR CopyRight
© Copyright By WWW.INTL-SENSOR.COM All Right
tel:86 010-67152280/67114885/67124125
E-mail:
pcb@intl-sensor.com